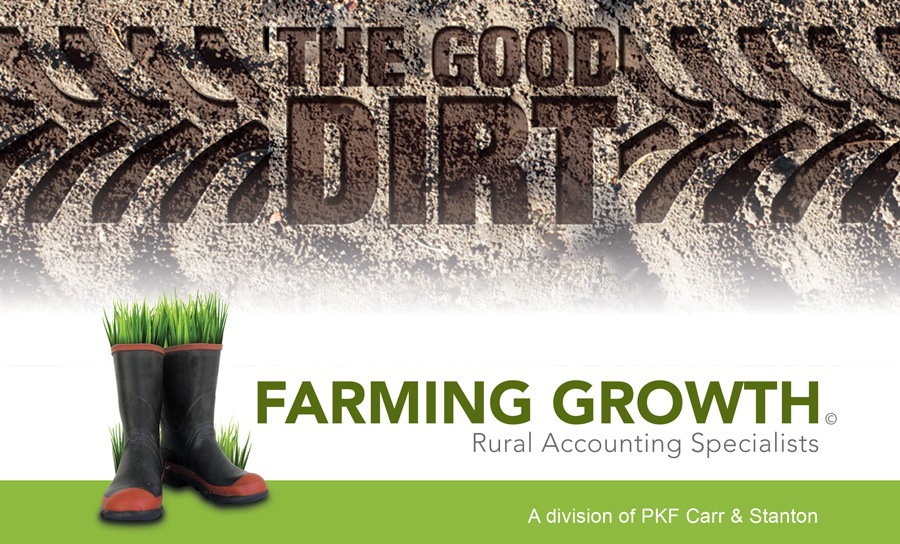 The hot topic in farming circles this week has been around the Reserve Bank's very recent announcement of Capital Adequacy Ratios and what impact it will have on new and existing rural lending.
It's fair to say that farmers are nervous, and possibly rightly so, if what I'm reading, and hearing is an accurate reflection of times to come.
We're hearing the catch phrase "responsible lending", with some suggesting that banks need to be sure that their customers can repay debt if interest rates increased to 6 – 7% and that they can also afford to pay off 3 – 5% of the loan every year.   I know many farmers who have been rolling forward interest only financial facilities and this change would put an end to these types of arrangements and require principal payments to be made each year.
There's also suggestion that the margin charged on lending will come under greater scrutiny and we may see an increase in interest rate weighting depending on the quality of lending.
Customers will need to be able to prove they have the capability to make principal payments and I strongly urge you to get in touch if you need help with a lending proposal, business plan, budget or cashflow.
I suspect going forward banks will only consider new lending if supported by a comprehensive business plan showing:
Ability to show real and repeatable cash profits
Ability to pay at least 3% of the debt off annually
Sound governance policies
A plan around environmental compliance
Robust risk management (H&S, insurance cover etc)
Banks seem to have less appetite to grow their rural books and I've seen this first hand with a couple of deals that I have been involved with recently.  Information suggests that Rabobank and Westpac are the least exposed in the rural sector and currently appear to be the most interested in growing their market share.  Worryingly, I have heard a whisper that one of the big banks will not be taking on any new rural debt.
Time will tell as to how these new regulations will be enforced and whether the rules relate only to new lending or to existing lending too.
In other news, the Government had its third sitting of the Farm Debt Mediation Bill recently.  If this becomes law, it will require secured creditors (banks etc) who lend money to farmers to offer mediation if farmers default on payments, before taking enforcement action.
If you are concerned about any of these changes or would like more information, please give our office a call to discuss.
https://www.farminggrowth.co.nz/wp-content/uploads/2019/12/847afb1a-3d57-4f30-a335-2f4b4713e9c3.jpg
544
900
Farming Growth
https://www.farminggrowth.co.nz/wp-content/uploads/2016/10/Farming-Growth_Logo_website_332x145.jpg
Farming Growth
2019-12-11 15:53:03
2019-12-17 11:52:20
Campbell's Comments - December 2019