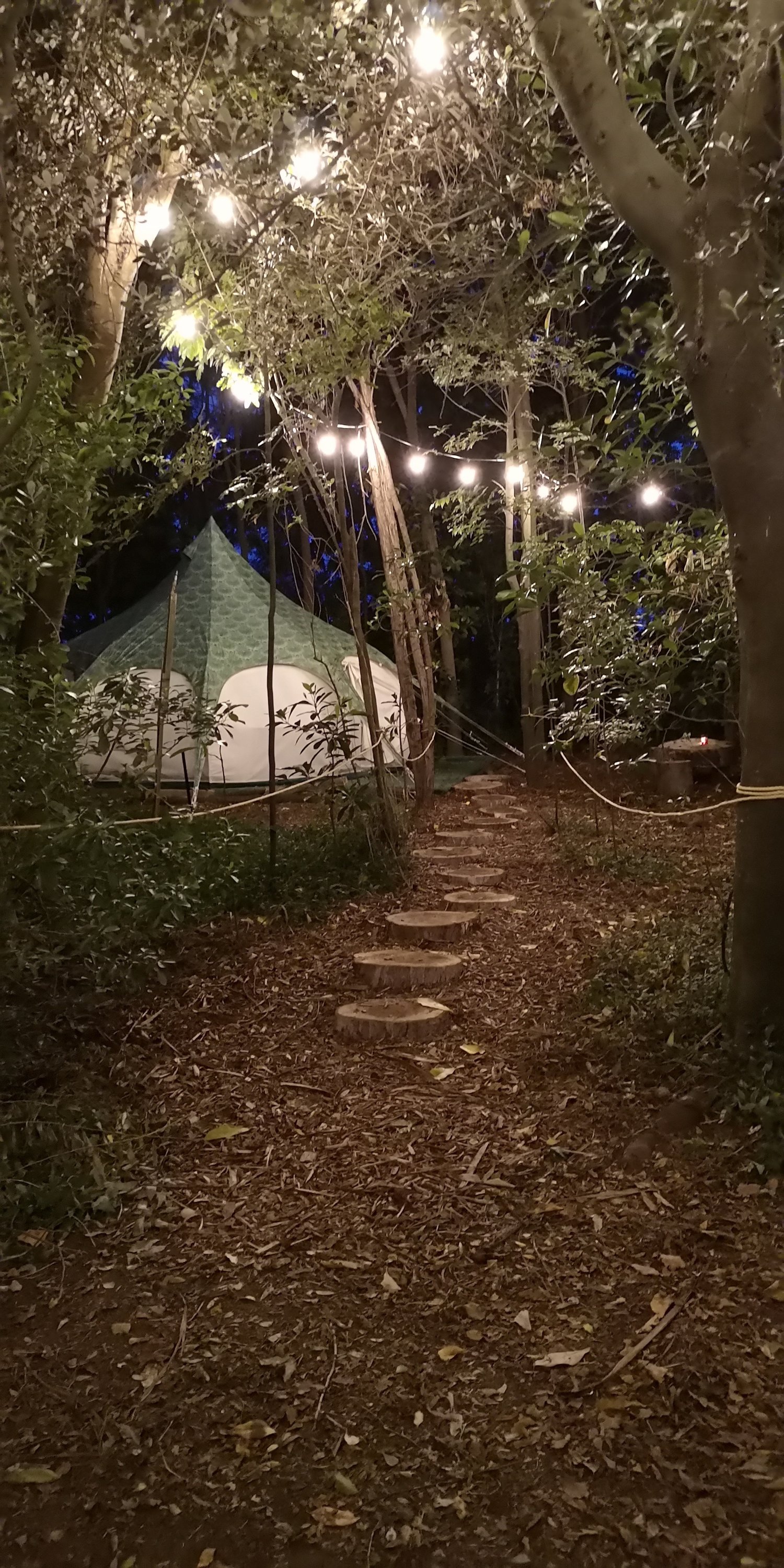 We love seeing clients' businesses grow and flourish and we are excited to see the phenomenal success that Emma and Colin Hadden have achieved in the short time that they have owned and operated Meadowood House.
What stands out about this couple is their vision, innovation, resilience and genuine desire to provide an outstanding experience, every time for their clients.
Originally purchasing the property as a boutique vineyard, circumstances required a change of direction which saw the Hadden's plant the vineyard in apples and reinvent the property as a boutique accommodation and events venue.  The property now offers accommodation; either in the extremely stylish four-bedroom Art Deco house or glamping in the stunning Lotus Belle Tents, along with 3 acres of mature gardens and a tipi marquee that can be used to host special events.
One facet of their business is to provide wedding packages, including accommodation for bridal couples and their wedding party/family.  Fast forward a year on from starting this venture, and they already have nine weddings this season.  Emma is quick to tell us that her favourite part is getting to know the Bride and Groom and seeing the guests enjoy themselves.  She says that it's fun, satisfying and feels really good!
Getting the business to this point hasn't been without its fair share of challenges, hard work, tears and frustrations.  However, their biggest setback has now turned out to be their biggest blessing.  Colin and Emma knew nothing about grapes so when they were forced to look at other options, just three weeks after purchasing their land, they made a fairly impulsive decision to import glamping tents. This type of accommodation is popular in the UK and Ireland; it offers a point of difference in the market, allows them to maximise their land, initially has a low set up cost and ninety percent of the work can be done themselves. This venture is now proving more profitable than the grapes were forecast to be.
This whole transformation is a prime example of how land diversification and vision can create a prospering business model with various income streams.
In the future Colin and Emma have a goal to become more sustainable so they are looking at solar panels, composting and are working towards being sustainably certified (Green tick) with their apples.  Originally from Ireland, they are impressed with the focus New Zealand has around sustainable living.
We warmly congratulate Colin and Emma for recently taking out the "Rising Star Award" at the 2019 Hawke's Bay Tourism Awards.  Emma originally entered this competition to get some exposure for their business and was humbled to receive the award.  This is a well-deserved award and we suspect, the first of many accolades to come for this thriving business.
In any industry, but possibly more so in hospitality, feedback is a gift! Colin and Emma welcome feedback and valued the discussions they had when the competition judges visited their property.  Most importantly though, they are thankful for and value their guest reviews, including a couple of hoteliers who stayed with them last year and kindly provided some advice around the accommodation side of the business.
Talking to Emma, her background in PR is evident, as is her warm personality, energy and passion for what she and Colin are doing.  It's a real pleasure to work alongside such an entrepreneurial couple and we look forward to continuing our business relationship into the future.
Reviews indicate that Emma and Colin are fabulous hosts, the setting is enchanting, tranquil and romantic and guests thoroughly enjoy their overall experience.   If you would like to see more about this unique property please visit their website at www.meadowoodhouse.co.nz or click on the link below to read an article published by Your Home and Garden  www.homestolove.co.nz
https://www.farminggrowth.co.nz/wp-content/uploads/2019/12/Glampingatnight-1-e1576033935627.jpg
987
1439
Farming Growth
https://www.farminggrowth.co.nz/wp-content/uploads/2016/10/Farming-Growth_Logo_website_332x145.jpg
Farming Growth
2019-12-11 16:30:10
2020-02-03 10:23:09
Meadowood – An Enchanting Experience